Former Williamson County Parks Employee Stole $7,615
Tuesday, August 28, 2018 | 09:00am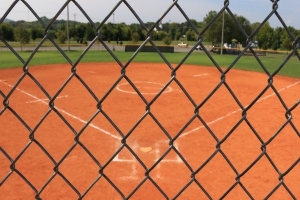 An investigation by the Tennessee Comptroller's Office has resulted in the indictment of Daniel Lawson, the former assistant adult sports coordinator for Williamson County Parks and Recreation (WCPR). The investigation began after WCPR officials discovered a discrepancy related to the Adult Softball League program and reported possible missing funds.
Investigators determined that Lawson stole WCPR funds totaling at least $7,615 over a two-and-a-half-year period.
Lawson failed to turn over money he collected from patrons as payment for softball league registration and out-of-county fees. In several instances, Lawson met patrons at an offsite location and collected cash or checks naming him as the payee.
Lawson should have remitted these funds for deposit into the WCPR bank account. Instead, he kept the money for his personal benefit. Lawson also altered WCPR computer records to cover up his actions.
In August 2017, Lawson admitted to WCPR officials that he took the money without permission. His employment was terminated on August 22, 2017.
"Separating financial tasks and providing prenumbered receipts when collecting money are vital controls," said Comptroller Justin P. Wilson. "It's important the same person who collects fee payments isn't allowed to adjust fee amounts due in a computer system."
In August 2018, Daniel Lawson was indicted by the Williamson County Grand Jury on one count of theft over $2,500 and one count of official misconduct.
If you suspect fraud, waste or abuse of public money in Tennessee, call the Comptroller's toll-free hotline at (800) 232-5454, or file a report online at: www.comptroller.tn.gov/hotline. Follow us on twitter: @TNCOT
Media contact: John Dunn, Public Information Officer, 615.401.7755 or john.dunn@cot.tn.gov
Related Links: