Former Hardin County Teacher Indicted for Theft
Monday, July 24, 2023 | 09:00am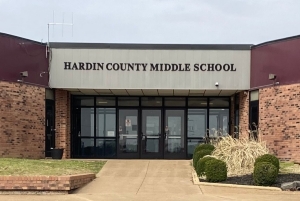 A former teacher at Hardin County Middle School in Savannah, Tennessee has been indicted for theft and official misconduct based upon an investigation by the Tennessee Comptroller's Office.
Investigators determined that Amy McSwain, who taught English Language Arts, stole at least $370 in student supply and locker rental fees. The money was paid by McSwain's homeroom students during the 2022-2023 school year.
McSwain was required to provide the money to the school's bookkeeper for deposit; however, she admitted to investigators that she did not remit any fees she collected to the bookkeeper.
School officials recovered $180 in checks that were written to the school, but $370 in other fees collected remain missing. McSwain told investigators that she is willing to repay the money.
McSwain resigned from her employment with Hardin County Schools on June 30, 2023. She was indicted by the Hardin County Grand Jury on July 17, 2023.
"Hardin County Middle School teachers are required to use a collection log to account for money," said Comptroller Mumpower. "This teacher did not follow school policy, which made it difficult for investigators to determine exactly how much money had been collected from students. School officials should develop a method to ensure teachers and other staff comply with the required process."
To view the investigative report, go to tncot.cc/doireports. To view a map depicting Comptroller investigations, go to tncot.cc/mappinginvestigations.
If you suspect fraud, waste, or abuse of public money in Tennessee, call the Comptroller's toll-free hotline at 800.232.5454, or file a report online at: tncot.cc/fraud. Follow us on twitter @TNCOT and Instagram @tncot.
Media contact: John Dunn, Director of Communications, 615.401.7755 or john.dunn@cot.tn.gov
Related Links