HOPE Scholarship Program Provides Record Amount of Student Support
Thursday, September 28, 2023 | 10:00am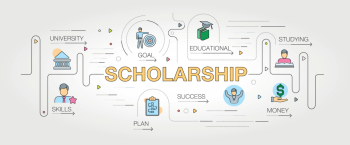 The Tennessee Comptroller's Office of Research and Education Accountability (OREA) has completed an overview of the HOPE Scholarship Program. In 2003, the General Assembly created the HOPE Scholarship program to provide lottery-funded financial aid to offset the cost of postsecondary education. Tennessee's students began to benefit from this financial aid in the fall of 2004.
The HOPE Scholarship program is funded through the state's lottery for education program and is administered by the Tennessee Student Assistance Corporation. The purpose of the HOPE Scholarship is to provide financial aid for Tennessee students who meet specific academic requirements to attend a public or private postsecondary institution in Tennessee. Eligible students must have either an overall high school grade point average (GPA) of at least 3.0, or attain a composite ACT score of at least 21 (or combined SAT score of at least 1060).
Since the initial scholarship amounts were established in 2003, the General Assembly has increased the scholarship value five times with the last increase to the value of the scholarship taking effect on July 1, 2022. Present scholarship values for freshmen and sophomores at four-year colleges are $4,500 per year, $5,700 per year for juniors and seniors at four-year colleges, and $3,200 per year for students at two-year colleges.
20 years after the creation of the Tennessee Lottery, the HOPE Scholarship remains the largest expenditure for lottery-funded scholarships. For the just completed 2022-2023 fiscal year, HOPE scholarship expenditures to Tennessee's post-secondary institutions were $314.5 million and financially assisted 70,633 students. This is the highest annual expenditure since the program's inception; however, the number of scholarship recipients has declined after reaching a high of 75,814 recipients in 2020-2021.

Source: Tennessee Student Assistance Corporation.
The General Assembly passed legislation in 2019 to augment funding available for scholarships, including the HOPE Scholarship, by authorizing and then taxing the privilege of sports wagering in Tennessee. In fiscal year 2022-2023, the Lottery for Education program received $65.7 million from the tax on sports wagering, a 77 percent increase over the prior fiscal year and $22.7 million over the budgeted estimate.
The Comptroller's Office has included a policy option for consideration by Tennessee's State Funding Board. The board could encourage or require the Tennessee Sports Wagering Council to provide the board with a multi-year revenue projection letter for the board's annual state revenue estimation meeting.
"As a result of this work, I have asked the State Funding Board staff to invite the Sports Wagering Council to our annual revenue estimating meeting," said Comptroller Jason Mumpower. "With the increasing revenues from sports wagering, it's important to have a better understanding of how these dollars are impacting the funding available for scholarships."
To read the report, please visit the Comptroller's website at: tncot.cc/orea.
Follow us on twitter @TNCOT and Instagram @tncot
Media contact: John Dunn, Director of Communications, 615.401.7755 or john.dunn@cot.tn.gov
Related Links: