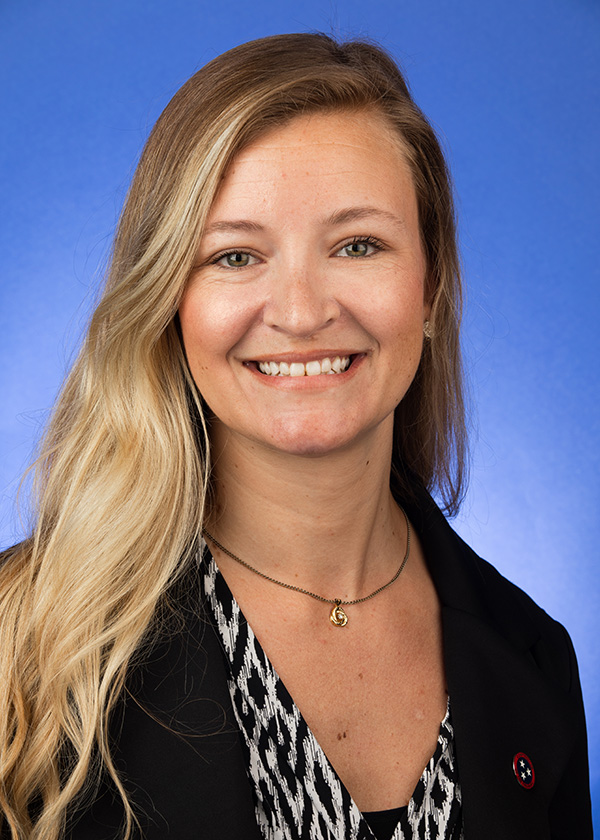 Paige Donaldson
Small Business Advocate
Research and Education Accountability
---
Paige Donaldson is Tennessee's Small Business Advocate working under the Tennessee Comptroller of the Treasury. Paige answers questions and provides information to Tennessee's small business owners. She also helps resolve issues by serving as an informal mediator between small business owners and state agencies.
In addition to her role as Small Business Advocate, Paige also works within the Office of Research and Education Accountability where she specializes in the layout and graphic design of publications. She has also served as a member of the Comptroller's legislative team.
Paige began her career at StudentsFirst Tennessee as a Field Coordinator and lobbyist. She joined the Comptroller's Office in 2015 and was named Small Business Advocate in 2021.
Paige received her undergraduate degree from the University of Tennessee, Knoxville. She continued her education at East Tennessee State University where she earned a Master of Public Administration. She has served as the Secretary for the Middle Tennessee chapter of the American Society for Public Administration.
In her spare time, Paige enjoys playing in kickball leagues in the Nashville area. She convinced Oscar's Taco Shop to sponsor one of her teams because she ate lunch there so frequently.