Tennessee City Profiles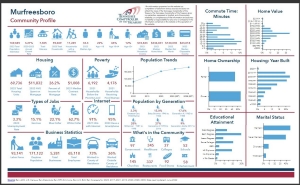 The Tennessee Comptroller's Office has created a Community Profile for each of Tennessee's muncipalities. These interactive profiles display key information related to the population, housing, economy, internet access, job climate, and much more. This information will be updated at least once a year.
Select a city name from the table below to view the designated Community Profile. 
| Organization | County | Grand Division |
| --- | --- | --- |
Dyer <a href="/content/dam/cot/pa/documents/district-infographics/cities/bean_station.html" target="_blank">Bean Station</a> Haywood Carter Fayette Sequatchie <a href="/content/dam/cot/pa/documents/district-infographics/cities/rutledge.html" target="_blank">Rutledge</a> <a href="/content/dam/cot/pa/documents/district-infographics/cities/germantown.html" target="_blank">Germantown</a> <a href="/content/dam/cot/pa/documents/district-infographics/cities/palmer.html" target="_blank">Palmer</a> <a href="/content/dam/cot/pa/documents/district-infographics/cities/gatlinburg.html" target="_blank">Gatlinburg</a> <a href="/content/dam/cot/pa/documents/district-infographics/cities/parsons.html" target="_blank">Parsons</a> <a href="/content/dam/cot/pa/documents/district-infographics/cities/watauga.html" target="_blank">Watauga</a> <a href="/content/dam/cot/pa/documents/district-infographics/cities/gruetli-laager.html" target="_blank">Gruetli-Laager</a> <a href="/content/dam/cot/pa/documents/district-infographics/cities/shelbyville.html" target="_blank">Shelbyville</a> Cumberland <a href="/content/dam/cot/pa/documents/district-infographics/cities/niota.html" target="_blank">Niota</a> <a href="/content/dam/cot/pa/documents/district-infographics/cities/oak_hill.html" target="_blank">Oak Hill</a> <a href="/content/dam/cot/pa/documents/district-infographics/cities/goodlettsville.html" target="_blank">Goodlettsville</a> Chester Wayne <a href="/content/dam/cot/pa/documents/district-infographics/cities/fairview.html" target="_blank">Fairview</a> East <a href="/content/dam/cot/pa/documents/district-infographics/cities/three_way.html" target="_blank">Three Way</a> <a href="/content/dam/cot/pa/documents/district-infographics/cities/kenton.html" target="_blank">Kenton</a> <a href="/content/dam/cot/pa/documents/district-infographics/cities/tullahoma.html" target="_blank">Tullahoma</a> <a href="/content/dam/cot/pa/documents/district-infographics/cities/friendship.html" target="_blank">Friendship</a> Fayette, Hardeman Williamson Morgan <a href="/content/dam/cot/pa/documents/district-infographics/cities/monterey.html" target="_blank">Monterey</a> <a href="/content/dam/cot/pa/documents/district-infographics/cities/baxter.html" target="_blank">Baxter</a> <a href="/content/dam/cot/pa/documents/district-infographics/cities/humboldt.html" target="_blank">Humboldt</a> <a href="/content/dam/cot/pa/documents/district-infographics/cities/scotts_hill.html" target="_blank">Scotts Hill</a> <a href="/content/dam/cot/pa/documents/district-infographics/cities/savannah.html" target="_blank">Savannah</a> <a href="/content/dam/cot/pa/documents/district-infographics/cities/bolivar.html" target="_blank">Bolivar</a> <a href="/content/dam/cot/pa/documents/district-infographics/cities/crossville.html" target="_blank">Crossville</a> Grainger Jefferson <a href="/content/dam/cot/pa/documents/district-infographics/cities/jackson.html" target="_blank">Jackson</a> <a href="/content/dam/cot/pa/documents/district-infographics/cities/samburg.html" target="_blank">Samburg</a> <a href="/content/dam/cot/pa/documents/district-infographics/cities/vonore.html" target="_blank">Vonore</a> <a href="/content/dam/cot/pa/documents/district-infographics/cities/ducktown.html" target="_blank">Ducktown</a> <a href="/content/dam/cot/pa/documents/district-infographics/cities/rocky_top.html" target="_blank">Rocky Top</a> <a href="/content/dam/cot/pa/documents/district-infographics/cities/woodland_mills.html" target="_blank">Woodland Mills</a> Carter, Washington <a href="/content/dam/cot/pa/documents/district-infographics/cities/philadelphia.html" target="_blank">Philadelphia</a> <a href="/content/dam/cot/pa/documents/district-infographics/cities/crump.html" target="_blank">Crump</a> <a href="/content/dam/cot/pa/documents/district-infographics/cities/hendersonville.html" target="_blank">Hendersonville</a> Henderson <a href="/content/dam/cot/pa/documents/district-infographics/cities/henderson.html" target="_blank">Henderson</a> <a href="/content/dam/cot/pa/documents/district-infographics/cities/benton.html" target="_blank">Benton</a> <a href="/content/dam/cot/pa/documents/district-infographics/cities/alexandria.html" target="_blank">Alexandria</a> <a href="/content/dam/cot/pa/documents/district-infographics/cities/auburntown.html" target="_blank">Auburntown</a> <a href="/content/dam/cot/pa/documents/district-infographics/cities/gibson.html" target="_blank">Gibson</a> <a href="/content/dam/cot/pa/documents/district-infographics/cities/union_city.html" target="_blank">Union City</a> <a href="/content/dam/cot/pa/documents/district-infographics/cities/powells_crossroads.html" target="_blank">Powells Crossroads</a> Jackson Fentress <a href="/content/dam/cot/pa/documents/district-infographics/cities/tennessee_ridge.html" target="_blank">Tennessee Ridge</a> <a href="/content/dam/cot/pa/documents/district-infographics/cities/decatur.html" target="_blank">Decatur</a> <a href="/content/dam/cot/pa/documents/district-infographics/cities/bells.html" target="_blank">Bells</a> Rutherford Perry <a href="/content/dam/cot/pa/documents/district-infographics/cities/parkers_crossroads.html" target="_blank">Parker's Crossroads</a> <a href="/content/dam/cot/pa/documents/district-infographics/cities/Greeneville.html" target="_blank">Greeneville</a> <a href="/content/dam/cot/pa/documents/district-infographics/cities/rutherford.html" target="_blank">Rutherford</a> <a href="/content/dam/cot/pa/documents/district-infographics/cities/millersville.html" target="_blank">Millersville</a> Dekalb Campbell <a href="/content/dam/cot/pa/documents/district-infographics/cities/rockford.html" target="_blank">Rockford</a> Anderson, Campbell Hardeman <a href="/content/dam/cot/pa/documents/district-infographics/cities/ridgeside.html" target="_blank">Ridgeside</a> Shelby <a href="/content/dam/cot/pa/documents/district-infographics/cities/livingston.html" target="_blank">Livingston</a> <a href="/content/dam/cot/pa/documents/district-infographics/cities/dayton.html" target="_blank">Dayton</a> <a href="/content/dam/cot/pa/documents/district-infographics/cities/forest_hills.html" target="_blank">Forest Hills</a> <a href="/content/dam/cot/pa/documents/district-infographics/cities/henry.html" target="_blank">Henry</a> Lincoln, Marshall <a href="/content/dam/cot/pa/documents/district-infographics/cities/cookeville.html" target="_blank">Cookeville</a> <a href="/content/dam/cot/pa/documents/district-infographics/cities/winchester.html" target="_blank">Winchester</a> Stewart Hamblen, Jefferson Loudon <a href="/content/dam/cot/pa/documents/district-infographics/cities/millington.html" target="_blank">Millington</a> <a href="/content/dam/cot/pa/documents/district-infographics/cities/knoxville.html" target="_blank">Knoxville</a> <a href="/content/dam/cot/pa/documents/district-infographics/cities/arlington.html" target="_blank">Arlington</a> <a href="/content/dam/cot/pa/documents/district-infographics/cities/chattanooga.html" target="_blank">Chattanooga</a> <a href="/content/dam/cot/pa/documents/district-infographics/cities/finger.html" target="_blank">Finger</a> <a href="/content/dam/cot/pa/documents/district-infographics/cities/whiteville.html" target="_blank">Whiteville</a> <a href="/content/dam/cot/pa/documents/district-infographics/cities/caryville.html" target="_blank">Caryville</a> Henry <a href="/content/dam/cot/pa/documents/district-infographics/cities/mcewen.html" target="_blank">McEwen</a> Putnam Davidson <a href="/content/dam/cot/pa/documents/district-infographics/cities/etowah.html" target="_blank">Etowah</a> <a href="/content/dam/cot/pa/documents/district-infographics/cities/morrison.html" target="_blank">Morrison</a> <a href="/content/dam/cot/pa/documents/district-infographics/cities/milan.html" target="_blank">Milan</a> <a href="/content/dam/cot/pa/documents/district-infographics/cities/ashland_city.html" target="_blank">Ashland City</a> <a href="/content/dam/cot/pa/documents/district-infographics/cities/byrdstown.html" target="_blank">Byrdstown</a> Middle <a href="/content/dam/cot/pa/documents/district-infographics/cities/stanton.html" target="_blank">Stanton</a> <a href="/content/dam/cot/pa/documents/district-infographics/cities/minor_hill.html" target="_blank">Minor Hill</a> <a href="/content/dam/cot/pa/documents/district-infographics/cities/plainview.html" target="_blank">Plainview</a> <a href="/content/dam/cot/pa/documents/district-infographics/cities/slayden.html" target="_blank">Slayden</a> <a href="/content/dam/cot/pa/documents/district-infographics/cities/algood.html" target="_blank">Algood</a> White <a href="/content/dam/cot/pa/documents/district-infographics/cities/bell_buckle.html" target="_blank">Bell Buckle</a> <a href="/content/dam/cot/pa/documents/district-infographics/cities/columbia.html" target="_blank">Columbia</a> <a href="/content/dam/cot/pa/documents/district-infographics/cities/mount_pleasant.html" target="_blank">Mount Pleasant</a> <a href="/content/dam/cot/pa/documents/district-infographics/cities/estill_springs.html" target="_blank">Estill Springs</a> <a href="/content/dam/cot/pa/documents/district-infographics/cities/sharon.html" target="_blank">Sharon</a> <a href="/content/dam/cot/pa/documents/district-infographics/cities/brentwood.html" target="_blank">Brentwood</a> Pickett <a href="/content/dam/cot/pa/documents/district-infographics/cities/lynnville.html" target="_blank">Lynnville</a> <a href="/content/dam/cot/pa/documents/district-infographics/cities/crab_orchard.html" target="_blank">Crab Orchard</a> <a href="/content/dam/cot/pa/documents/district-infographics/cities/orme.html" target="_blank">Orme</a> <a href="/content/dam/cot/pa/documents/district-infographics/cities/mount_carmel.html" target="_blank">Mount Carmel</a> <a href="/content/dam/cot/pa/documents/district-infographics/cities/new_tazewell.html" target="_blank">New Tazewell</a> <a href="/content/dam/cot/pa/documents/district-infographics/cities/centertown.html" target="_blank">Centertown</a> <a href="/content/dam/cot/pa/documents/district-infographics/cities/dickson.html" target="_blank">Dickson</a> <a href="/content/dam/cot/pa/documents/district-infographics/cities/kingston.html" target="_blank">Kingston</a> Davidson, Robertson <a href="/content/dam/cot/pa/documents/district-infographics/cities/cornersville.html" target="_blank">Cornersville</a> <a href="/content/dam/cot/pa/documents/district-infographics/cities/brighton.html" target="_blank">Brighton</a> Lincoln <a href="/content/dam/cot/pa/documents/district-infographics/cities/church_hill.html" target="_blank">Church Hill</a> <a href="/content/dam/cot/pa/documents/district-infographics/cities/charleston.html" target="_blank">Charleston</a> <a href="/content/dam/cot/pa/documents/district-infographics/cities/eagleville.html" target="_blank">Eagleville</a> <a href="/content/dam/cot/pa/documents/district-infographics/cities/carthage.html" target="_blank">Carthage</a> <a href="/content/dam/cot/pa/documents/district-infographics/cities/jacksboro.html" target="_blank">Jacksboro</a> <a href="/content/dam/cot/pa/documents/district-infographics/cities/mclemoresville.html" target="_blank">McLemoresville</a> <a href="/content/dam/cot/pa/documents/district-infographics/cities/tracy_city.html" target="_blank">Tracy City</a> <a href="/content/dam/cot/pa/documents/district-infographics/cities/gadsden.html" target="_blank">Gadsden</a> <a href="/content/dam/cot/pa/documents/district-infographics/cities/lawrenceburg.html" target="_blank">Lawrenceburg</a> Sullivan <a href="/content/dam/cot/pa/documents/district-infographics/cities/oakland.html" target="_blank">Oakland</a> <a href="/content/dam/cot/pa/documents/district-infographics/cities/soddy-daisy.html" target="_blank">Soddy-Daisy</a> <a href="/content/dam/cot/pa/documents/district-infographics/cities/red_boiling_springs.html" target="_blank">Red Boiling Springs</a> Davidson, Sumner <a href="/content/dam/cot/pa/documents/district-infographics/cities/maynardville.html" target="_blank">Maynardville</a> <a href="/content/dam/cot/pa/documents/district-infographics/cities/cross_plains.html" target="_blank">Cross Plains</a> <a href="/content/dam/cot/pa/documents/district-infographics/cities/spencer.html" target="_blank">Spencer</a> <a href="/content/dam/cot/pa/documents/district-infographics/cities/burlison.html" target="_blank">Burlison</a> <a href="/content/dam/cot/pa/documents/district-infographics/cities/lafayette.html" target="_blank">Lafayette</a> Hancock <a href="/content/dam/cot/pa/documents/district-infographics/cities/lookout_mountain.html" target="_blank">Lookout Mountain</a> <a href="/content/dam/cot/pa/documents/district-infographics/cities/blaine.html" target="_blank">Blaine</a> <a href="/content/dam/cot/pa/documents/district-infographics/cities/loretto.html" target="_blank">Loretto</a> <a href="/content/dam/cot/pa/documents/district-infographics/cities/lobelville.html" target="_blank">Lobelville</a> Rhea <a href="/content/dam/cot/pa/documents/district-infographics/cities/Nashville.html" target="_blank">Nashville (Davidson County)</a> <a href="/content/dam/cot/pa/documents/district-infographics/cities/hartsville.html" target="_blank">Hartsville (Trousdale County)</a> Decatur, Henderson <a href="/content/dam/cot/pa/documents/district-infographics/cities/dunlap.html" target="_blank">Dunlap</a> <a href="/content/dam/cot/pa/documents/district-infographics/cities/oak_ridge.html" target="_blank">Oak Ridge</a> <a href="/content/dam/cot/pa/documents/district-infographics/cities/altamont.html" target="_blank">Altamont</a> Johnson Morgan, Roane <a href="/content/dam/cot/pa/documents/district-infographics/cities/hickory_valley.html" target="_blank">Hickory Valley</a> <a href="/content/dam/cot/pa/documents/district-infographics/cities/saltillo.html" target="_blank">Saltillo</a> <a href="/content/dam/cot/pa/documents/district-infographics/cities/rogersville.html" target="_blank">Rogersville</a> <a href="/content/dam/cot/pa/documents/district-infographics/cities/trenton.html" target="_blank">Trenton</a> <a href="/content/dam/cot/pa/documents/district-infographics/cities/moscow.html" target="_blank">Moscow</a> <a href="/content/dam/cot/pa/documents/district-infographics/cities/ridgetop.html" target="_blank">Ridgetop</a> <a href="/content/dam/cot/pa/documents/district-infographics/cities/hornsby.html" target="_blank">Hornsby</a> <a href="/content/dam/cot/pa/documents/district-infographics/cities/pittman_center.html" target="_blank">Pittman Center</a> <a href="/content/dam/cot/pa/documents/district-infographics/cities/selmer.html" target="_blank">Selmer</a> <a href="/content/dam/cot/pa/documents/district-infographics/cities/berry_hill.html" target="_blank">Berry Hill</a> <a href="/content/dam/cot/pa/documents/district-infographics/cities/ethridge.html" target="_blank">Ethridge</a> Lake Chester, Hardeman <a href="/content/dam/cot/pa/documents/district-infographics/cities/bristol.html" target="_blank">Bristol</a> <a href="/content/dam/cot/pa/documents/district-infographics/cities/mckenzie.html" target="_blank">McKenzie</a> <a href="/content/dam/cot/pa/documents/district-infographics/cities/norris.html" target="_blank">Norris</a> Moore <a href="/content/dam/cot/pa/documents/district-infographics/cities/maryville.html" target="_blank">Maryville</a> <a href="/content/dam/cot/pa/documents/district-infographics/cities/maury_city.html" target="_blank">Maury City</a> <a href="/content/dam/cot/pa/documents/district-infographics/cities/south_carthage.html" target="_blank">South Carthage</a> <a href="/content/dam/cot/pa/documents/district-infographics/cities/walden.html" target="_blank">Walden</a> <a href="/content/dam/cot/pa/documents/district-infographics/cities/newport.html" target="_blank">Newport</a> <a href="/content/dam/cot/pa/documents/district-infographics/cities/ripley.html" target="_blank">Ripley</a> Trousdale <a href="/content/dam/cot/pa/documents/district-infographics/cities/friendsville.html" target="_blank">Friendsville</a> <a href="/content/dam/cot/pa/documents/district-infographics/cities/pigeon_forge.html" target="_blank">Pigeon Forge</a> <a href="/content/dam/cot/pa/documents/district-infographics/cities/bethel_springs.html" target="_blank">Bethel Springs</a> <a href="/content/dam/cot/pa/documents/district-infographics/cities/bradford.html" target="_blank">Bradford</a> <a href="/content/dam/cot/pa/documents/district-infographics/cities/clarksburg.html" target="_blank">Clarksburg</a> <a href="/content/dam/cot/pa/documents/district-infographics/cities/middleton.html" target="_blank">Middleton</a> <a href="/content/dam/cot/pa/documents/district-infographics/cities/white_house.html" target="_blank">White House</a> Obion <a href="/content/dam/cot/pa/documents/district-infographics/cities/mt_juliet.html" target="_blank">Mt. Juliet</a> <a href="/content/dam/cot/pa/documents/district-infographics/cities/sweetwater.html" target="_blank">Sweetwater</a> <a href="/content/dam/cot/pa/documents/district-infographics/cities/franklin.html" target="_blank">Franklin</a> Carter, Sullivan, Washington <a href="/content/dam/cot/pa/documents/district-infographics/cities/chapel_hill.html" target="_blank">Chapel Hill</a> <a href="/content/dam/cot/pa/documents/district-infographics/cities/doyle.html" target="_blank">Doyle</a> Giles Madison <a href="/content/dam/cot/pa/documents/district-infographics/cities/manchester.html" target="_blank">Manchester</a> <a href="/content/dam/cot/pa/documents/district-infographics/cities/morristown.html" target="_blank">Morristown</a> <a href="/content/dam/cot/pa/documents/district-infographics/cities/puryear.html" target="_blank">Puryear</a> <a href="/content/dam/cot/pa/documents/district-infographics/cities/brownsville.html" target="_blank">Brownsville</a> <a href="/content/dam/cot/pa/documents/district-infographics/cities/obion.html" target="_blank">Obion</a> <a href="/content/dam/cot/pa/documents/district-infographics/cities/gainesboro.html" target="_blank">Gainesboro</a> Franklin, Grundy, Marion <a href="/content/dam/cot/pa/documents/district-infographics/cities/townsend.html" target="_blank">Townsend</a> <a href="/content/dam/cot/pa/documents/district-infographics/cities/ardmore.html" target="_blank">Ardmore</a> <a href="/content/dam/cot/pa/documents/district-infographics/cities/spring_city.html" target="_blank">Spring City</a> Hamilton Anderson, Morgan, Roane <a href="/content/dam/cot/pa/documents/district-infographics/cities/watertown.html" target="_blank">Watertown</a> <a href="/content/dam/cot/pa/documents/district-infographics/cities/cottage_grove.html" target="_blank">Cottage Grove</a> <a href="/content/dam/cot/pa/documents/district-infographics/cities/mitchellville.html" target="_blank">Mitchellville</a> <a href="/content/dam/cot/pa/documents/district-infographics/cities/clifton.html" target="_blank">Clifton</a> <a href="/content/dam/cot/pa/documents/district-infographics/cities/pegram.html" target="_blank">Pegram</a> West Unicoi <a href="/content/dam/cot/pa/documents/district-infographics/cities/rives.html" target="_blank">Rives</a> <a href="/content/dam/cot/pa/documents/district-infographics/cities/athens.html" target="_blank">Athens</a> <a href="/content/dam/cot/pa/documents/district-infographics/cities/decaturville.html" target="_blank">Decaturville</a> <a href="/content/dam/cot/pa/documents/district-infographics/cities/lakeland.html" target="_blank">Lakeland</a> Wilson Anderson <a href="/content/dam/cot/pa/documents/district-infographics/cities/coopertown.html" target="_blank">Coopertown</a> <a href="/content/dam/cot/pa/documents/district-infographics/cities/newbern.html" target="_blank">Newbern</a> <a href="/content/dam/cot/pa/documents/district-infographics/cities/alamo.html" target="_blank">Alamo</a> <a href="/content/dam/cot/pa/documents/district-infographics/cities/williston.html" target="_blank">Williston</a> Overton <a href="/content/dam/cot/pa/documents/district-infographics/cities/englewood.html" target="_blank">Englewood</a> <a href="/content/dam/cot/pa/documents/district-infographics/cities/lewisburg.html" target="_blank">Lewisburg</a> <a href="/content/dam/cot/pa/documents/district-infographics/cities/grand_junction.html" target="_blank">Grand Junction</a> Bedford <a href="/content/dam/cot/pa/documents/district-infographics/cities/tellico_plains.html" target="_blank">Tellico Plains</a> <a href="/content/dam/cot/pa/documents/district-infographics/cities/piperton.html" target="_blank">Piperton</a> <a href="/content/dam/cot/pa/documents/district-infographics/cities/harrogate.html" target="_blank">Harrogate</a> <a href="/content/dam/cot/pa/documents/district-infographics/cities/bruceton.html" target="_blank">Bruceton</a> Houston Franklin Giles, Lincoln <a href="/content/dam/cot/pa/documents/district-infographics/cities/sunbright.html" target="_blank">Sunbright</a> Hardin, McNairy <a href="/content/dam/cot/pa/documents/district-infographics/cities/erin.html" target="_blank">Erin</a> <a href="/content/dam/cot/pa/documents/district-infographics/cities/lexington.html" target="_blank">Lexington</a> <a href="/content/dam/cot/pa/documents/district-infographics/cities/cumberland_gap.html" target="_blank">Cumberland Gap</a> <a href="/content/dam/cot/pa/documents/district-infographics/cities/dowelltown.html" target="_blank">Dowelltown</a> <a href="/content/dam/cot/pa/documents/district-infographics/cities/westmoreland.html" target="_blank">Westmoreland</a> <a href="/content/dam/cot/pa/documents/district-infographics/cities/graysville.html" target="_blank">Graysville</a> <a href="/content/dam/cot/pa/documents/district-infographics/cities/hornbeak.html" target="_blank">Hornbeak</a> <a href="/content/dam/cot/pa/documents/district-infographics/cities/mosheim.html" target="_blank">Mosheim</a> Hawkins <a href="/content/dam/cot/pa/documents/district-infographics/cities/south_fulton.html" target="_blank">South Fulton</a> <a href="/content/dam/cot/pa/documents/district-infographics/cities/vanleer.html" target="_blank">Vanleer</a> <a href="/content/dam/cot/pa/documents/district-infographics/cities/somerville.html" target="_blank">Somerville</a> <a href="/content/dam/cot/pa/documents/district-infographics/cities/ridgely.html" target="_blank">Ridgely</a> Meigs <a href="/content/dam/cot/pa/documents/district-infographics/cities/burns.html" target="_blank">Burns</a> <a href="/content/dam/cot/pa/documents/district-infographics/cities/braden.html" target="_blank">Braden</a> <a href="/content/dam/cot/pa/documents/district-infographics/cities/loudon.html" target="_blank">Loudon</a> <a href="/content/dam/cot/pa/documents/district-infographics/cities/oneida.html" target="_blank">Oneida</a> <a href="/content/dam/cot/pa/documents/district-infographics/cities/dyer.html" target="_blank">Dyer</a> <a href="/content/dam/cot/pa/documents/district-infographics/cities/collinwood.html" target="_blank">Collinwood</a> <a href="/content/dam/cot/pa/documents/district-infographics/cities/bulls_gap.html" target="_blank">Bulls Gap</a> <a href="/content/dam/cot/pa/documents/district-infographics/cities/munford.html" target="_blank">Munford</a> Washington Union <a href="/content/dam/cot/pa/documents/district-infographics/cities/henning.html" target="_blank">Henning</a> <a href="/content/dam/cot/pa/documents/district-infographics/cities/mountain_city.html" target="_blank">Mountain City</a> <a href="/content/dam/cot/pa/documents/district-infographics/cities/surgoinsville.html" target="_blank">Surgoinsville</a> <a href="/content/dam/cot/pa/documents/district-infographics/cities/nolensville.html" target="_blank">Nolensville</a> Cheatham <a href="/content/dam/cot/pa/documents/district-infographics/cities/sardis.html" target="_blank">Sardis</a> <a href="/content/dam/cot/pa/documents/district-infographics/cities/covington.html" target="_blank">Covington</a> <a href="/content/dam/cot/pa/documents/district-infographics/cities/smyrna.html" target="_blank">Smyrna</a> <a href="/content/dam/cot/pa/documents/district-infographics/cities/paris.html" target="_blank">Paris</a> <a href="/content/dam/cot/pa/documents/district-infographics/cities/fayetteville.html" target="_blank">Fayetteville</a> Lawrence <a href="/content/dam/cot/pa/documents/district-infographics/cities/hollow_rock.html" target="_blank">Hollow Rock</a> <a href="/content/dam/cot/pa/documents/district-infographics/cities/sevierville.html" target="_blank">Sevierville</a> <a href="/content/dam/cot/pa/documents/district-infographics/cities/eastview.html" target="_blank">Eastview</a> Carroll <a href="/content/dam/cot/pa/documents/district-infographics/cities/parrottsville.html" target="_blank">Parrottsville</a> <a href="/content/dam/cot/pa/documents/district-infographics/cities/allardt.html" target="_blank">Allardt</a> <a href="/content/dam/cot/pa/documents/district-infographics/cities/signal_mountain.html" target="_blank">Signal Mountain</a> Greene Scott Coffee, Franklin Claiborne Chester, Hardin, McNairy <a href="/content/dam/cot/pa/documents/district-infographics/cities/la_grange.html" target="_blank">La Grange</a> <a href="/content/dam/cot/pa/documents/district-infographics/cities/murfreesboro.html" target="_blank">Murfreesboro</a> <a href="/content/dam/cot/pa/documents/district-infographics/cities/enville.html" target="_blank">Enville</a> <a href="/content/dam/cot/pa/documents/district-infographics/cities/dover.html" target="_blank">Dover</a> <a href="/content/dam/cot/pa/documents/district-infographics/cities/elkton.html" target="_blank">Elkton</a> Knox <a href="/content/dam/cot/pa/documents/district-infographics/cities/east_ridge.html" target="_blank">East Ridge</a> <a href="/content/dam/cot/pa/documents/district-infographics/cities/milledgeville.html" target="_blank">Milledgeville</a> Hamblen <a href="/content/dam/cot/pa/documents/district-infographics/cities/normandy.html" target="_blank">Normandy</a> <a href="/content/dam/cot/pa/documents/district-infographics/cities/woodbury.html" target="_blank">Woodbury</a> <a href="/content/dam/cot/pa/documents/district-infographics/cities/atoka.html" target="_blank">Atoka</a> <a href="/content/dam/cot/pa/documents/district-infographics/cities/kingston_springs.html" target="_blank">Kingston Springs</a> Clay Lauderdale <a href="/content/dam/cot/pa/documents/district-infographics/cities/huntsville.html" target="_blank">Huntsville</a> <a href="/content/dam/cot/pa/documents/district-infographics/cities/new_johnsonville.html" target="_blank">New Johnsonville</a> <a href="/content/dam/cot/pa/documents/district-infographics/cities/south_pittsburg.html" target="_blank">South Pittsburg</a> <a href="/content/dam/cot/pa/documents/district-infographics/cities/kimball.html" target="_blank">Kimball</a> <a href="/content/dam/cot/pa/documents/district-infographics/cities/linden.html" target="_blank">Linden</a> <a href="/content/dam/cot/pa/documents/district-infographics/cities/centerville.html" target="_blank">Centerville</a> Dyer, Obion <a href="/content/dam/cot/pa/documents/district-infographics/cities/cleveland.html" target="_blank">Cleveland</a> <a href="/content/dam/cot/pa/documents/district-infographics/cities/springfield.html" target="_blank">Springfield</a> <a href="/content/dam/cot/pa/documents/district-infographics/cities/decherd.html" target="_blank">Decherd</a> <a href="/content/dam/cot/pa/documents/district-infographics/cities/cedar_hill.html" target="_blank">Cedar Hill</a> <a href="/content/dam/cot/pa/documents/district-infographics/cities/clarksville.html" target="_blank">Clarksville</a> <a href="/content/dam/cot/pa/documents/district-infographics/cities/petersburg.html" target="_blank">Petersburg</a> <a href="/content/dam/cot/pa/documents/district-infographics/cities/atwood.html" target="_blank">Atwood</a> <a href="/content/dam/cot/pa/documents/district-infographics/cities/jamestown.html" target="_blank">Jamestown</a> Cannon <a href="/content/dam/cot/pa/documents/district-infographics/cities/gates.html" target="_blank">Gates</a> <a href="/content/dam/cot/pa/documents/district-infographics/cities/sparta.html" target="_blank">Sparta</a> <a href="/content/dam/cot/pa/documents/district-infographics/cities/martin.html" target="_blank">Martin</a> <a href="/content/dam/cot/pa/documents/district-infographics/cities/trimble.html" target="_blank">Trimble</a> Houston, Stewart <a href="/content/dam/cot/pa/documents/district-infographics/cities/alcoa.html" target="_blank">Alcoa</a> Warren <a href="/content/dam/cot/pa/documents/district-infographics/cities/pleasant_hill.html" target="_blank">Pleasant Hill</a> <a href="/content/dam/cot/pa/documents/district-infographics/cities/silerton.html" target="_blank">Silerton</a> <a href="/content/dam/cot/pa/documents/district-infographics/cities/bluff_city.html" target="_blank">Bluff City</a> <a href="/content/dam/cot/pa/documents/district-infographics/cities/baneberry.html" target="_blank">Baneberry</a> <a href="/content/dam/cot/pa/documents/district-infographics/cities/ramer.html" target="_blank">Ramer</a> <a href="/content/dam/cot/pa/documents/district-infographics/cities/louisville.html" target="_blank">Louisville</a> <a href="/content/dam/cot/pa/documents/district-infographics/cities/huntland.html" target="_blank">Huntland</a> <a href="/content/dam/cot/pa/documents/district-infographics/cities/white_pine.html" target="_blank">White Pine</a> Hickman Monroe Gibson Roane <a href="/content/dam/cot/pa/documents/district-infographics/cities/saulsbury.html" target="_blank">Saulsbury</a> Marion <a href="/content/dam/cot/pa/documents/district-infographics/cities/lakesite.html" target="_blank">Lakesite</a> <a href="/content/dam/cot/pa/documents/district-infographics/cities/lynchburg.html" target="_blank">Lynchburg (Moore County)</a> <a href="/content/dam/cot/pa/documents/district-infographics/cities/collegedale.html" target="_blank">Collegedale</a> <a href="/content/dam/cot/pa/documents/district-infographics/cities/copperhill.html" target="_blank">Copperhill</a> Bledsoe <a href="/content/dam/cot/pa/documents/district-infographics/cities/johnson_city.html" target="_blank">Johnson City</a> <a href="/content/dam/cot/pa/documents/district-infographics/cities/liberty.html" target="_blank">Liberty</a> Robertson, Sumner <a href="/content/dam/cot/pa/documents/district-infographics/cities/lafollette.html" target="_blank">LaFollette</a> <a href="/content/dam/cot/pa/documents/district-infographics/cities/jellico.html" target="_blank">Jellico</a> <a href="/content/dam/cot/pa/documents/district-infographics/cities/pleasant_view.html" target="_blank">Pleasant View</a> <a href="/content/dam/cot/pa/documents/district-infographics/cities/mason.html" target="_blank">Mason</a> Cocke Hardin <a href="/content/dam/cot/pa/documents/district-infographics/cities/pulaski.html" target="_blank">Pulaski</a> Maury, Williamson <a href="/content/dam/cot/pa/documents/district-infographics/cities/monteagle.html" target="_blank">Monteagle</a> <a href="/content/dam/cot/pa/documents/district-infographics/cities/celina.html" target="_blank">Celina</a> <a href="/content/dam/cot/pa/documents/district-infographics/cities/adams.html" target="_blank">Adams</a> <a href="/content/dam/cot/pa/documents/district-infographics/cities/tusculum.html" target="_blank">Tusculum</a> <a href="/content/dam/cot/pa/documents/district-infographics/cities/dresden.html" target="_blank">Dresden</a> <a href="/content/dam/cot/pa/documents/district-infographics/cities/sneedville.html" target="_blank">Sneedville</a> Maury Macon Montgomery <a href="/content/dam/cot/pa/documents/district-infographics/cities/cowan.html" target="_blank">Cowan</a> <a href="/content/dam/cot/pa/documents/district-infographics/cities/jasper.html" target="_blank">Jasper</a> Smith Carroll, Henry, Weakley <a href="/content/dam/cot/pa/documents/district-infographics/cities/adamsville.html" target="_blank">Adamsville</a> <a href="/content/dam/cot/pa/documents/district-infographics/cities/coalmont.html" target="_blank">Coalmont</a> <a href="/content/dam/cot/pa/documents/district-infographics/cities/portland.html" target="_blank">Portland</a> <a href="/content/dam/cot/pa/documents/district-infographics/cities/unicoi.html" target="_blank">Unicoi</a> <a href="/content/dam/cot/pa/documents/district-infographics/cities/elizabethton.html" target="_blank">Elizabethton</a> <a href="/content/dam/cot/pa/documents/district-infographics/cities/lavergne.html" target="_blank">La Vergne</a> <a href="/content/dam/cot/pa/documents/district-infographics/cities/stantonville.html" target="_blank">Stantonville</a> Robertson <a href="/content/dam/cot/pa/documents/district-infographics/cities/dandridge.html" target="_blank">Dandridge</a> <a href="/content/dam/cot/pa/documents/district-infographics/cities/erwin.html" target="_blank">Erwin</a> <a href="/content/dam/cot/pa/documents/district-infographics/cities/medina.html" target="_blank">Medina</a> <a href="/content/dam/cot/pa/documents/district-infographics/cities/smithville.html" target="_blank">Smithville</a> Knox, Loudon Coffee <a href="/content/dam/cot/pa/documents/district-infographics/cities/camden.html" target="_blank">Camden</a> <a href="/content/dam/cot/pa/documents/district-infographics/cities/huntingdon.html" target="_blank">Huntingdon</a> <a href="/content/dam/cot/pa/documents/district-infographics/cities/oakdale.html" target="_blank">Oakdale</a> Hamilton, Marion Blount Anderson, Roane Humphreys <a href="/content/dam/cot/pa/documents/district-infographics/cities/gallatin.html" target="_blank">Gallatin</a> <a href="/content/dam/cot/pa/documents/district-infographics/cities/red_bank.html" target="_blank">Red Bank</a> Van Buren <a href="/content/dam/cot/pa/documents/district-infographics/cities/bartlett.html" target="_blank">Bartlett</a> <a href="/content/dam/cot/pa/documents/district-infographics/cities/oliver_springs.html" target="_blank">Oliver Springs</a> Dickson <a href="/content/dam/cot/pa/documents/district-infographics/cities/michie.html" target="_blank">Michie</a> <a href="/content/dam/cot/pa/documents/district-infographics/cities/pikeville.html" target="_blank">Pikeville</a> <a href="/content/dam/cot/pa/documents/district-infographics/cities/troy.html" target="_blank">Troy</a> Benton <a href="/content/dam/cot/pa/documents/district-infographics/cities/waynesboro.html" target="_blank">Waynesboro</a> <a href="/content/dam/cot/pa/documents/district-infographics/cities/memphis.html" target="_blank">Memphis</a> McNairy <a href="/content/dam/cot/pa/documents/district-infographics/cities/greenback.html" target="_blank">Greenback</a> <a href="/content/dam/cot/pa/documents/district-infographics/cities/medon.html" target="_blank">Medon</a> <a href="/content/dam/cot/pa/documents/district-infographics/cities/dyersburg.html" target="_blank">Dyersburg</a> Sevier <a href="/content/dam/cot/pa/documents/district-infographics/cities/hohenwald.html" target="_blank">Hohenwald</a> <a href="/content/dam/cot/pa/documents/district-infographics/cities/st_joseph.html" target="_blank">St. Joseph</a> <a href="/content/dam/cot/pa/documents/district-infographics/cities/jefferson_city.html" target="_blank">Jefferson City</a> <a href="/content/dam/cot/pa/documents/district-infographics/cities/charlotte.html" target="_blank">Charlotte</a> <a href="/content/dam/cot/pa/documents/district-infographics/cities/cumberland_city.html" target="_blank">Cumberland City</a> <a href="/content/dam/cot/pa/documents/district-infographics/cities/gleason.html" target="_blank">Gleason</a> <a href="/content/dam/cot/pa/documents/district-infographics/cities/greenfield.html" target="_blank">Greenfield</a> <a href="/content/dam/cot/pa/documents/district-infographics/cities/trezevant.html" target="_blank">Trezevant</a> <a href="/content/dam/cot/pa/documents/district-infographics/cities/collierville.html" target="_blank">Collierville</a> <a href="/content/dam/cot/pa/documents/district-infographics/cities/luttrell.html" target="_blank">Luttrell</a> <a href="/content/dam/cot/pa/documents/district-infographics/cities/viola.html" target="_blank">Viola</a> <a href="/content/dam/cot/pa/documents/district-infographics/cities/clinton.html" target="_blank">Clinton</a> <a href="/content/dam/cot/pa/documents/district-infographics/cities/madisonville.html" target="_blank">Madisonville</a> Hawkins, Sullivan <a href="/content/dam/cot/pa/documents/district-infographics/cities/baileyton.html" target="_blank">Baileyton</a> <a href="/content/dam/cot/pa/documents/district-infographics/cities/big_sandy.html" target="_blank">Big Sandy</a> <a href="/content/dam/cot/pa/documents/district-infographics/cities/wartburg.html" target="_blank">Wartburg</a> <a href="/content/dam/cot/pa/documents/district-infographics/cities/lenoir_city.html" target="_blank">Lenoir City</a> <a href="/content/dam/cot/pa/documents/district-infographics/cities/kingsport.html" target="_blank">Kingsport</a> <a href="/content/dam/cot/pa/documents/district-infographics/cities/waverly.html" target="_blank">Waverly</a> <a href="/content/dam/cot/pa/documents/district-infographics/cities/gilt_edge.html" target="_blank">Gilt Edge</a> Weakley <a href="/content/dam/cot/pa/documents/district-infographics/cities/lebanon.html" target="_blank">Lebanon</a> Marshall Tipton <a href="/content/dam/cot/pa/documents/district-infographics/cities/mcminnville.html" target="_blank">McMinnville</a> <a href="/content/dam/cot/pa/documents/district-infographics/cities/toone.html" target="_blank">Toone</a> <a href="/content/dam/cot/pa/documents/district-infographics/cities/thompsons_station.html" target="_blank">Thompson's Station</a> <a href="/content/dam/cot/pa/documents/district-infographics/cities/guys.html" target="_blank">Guys</a> <a href="/content/dam/cot/pa/documents/district-infographics/cities/jonesborough.html" target="_blank">Jonesborough</a> <a href="/content/dam/cot/pa/documents/district-infographics/cities/new_market.html" target="_blank">New Market</a> <a href="/content/dam/cot/pa/documents/district-infographics/cities/rossville.html" target="_blank">Rossville</a> <a href="/content/dam/cot/pa/documents/district-infographics/cities/whitwell.html" target="_blank">Whitwell</a> <a href="/content/dam/cot/pa/documents/district-infographics/cities/halls.html" target="_blank">Halls</a> <a href="/content/dam/cot/pa/documents/district-infographics/cities/calhoun.html" target="_blank">Calhoun</a> McMinn, Monroe Bradley <a href="/content/dam/cot/pa/documents/district-infographics/cities/tazewell.html" target="_blank">Tazewell</a> <a href="/content/dam/cot/pa/documents/district-infographics/cities/wartrace.html" target="_blank">Wartrace</a> <a href="/content/dam/cot/pa/documents/district-infographics/cities/garland.html" target="_blank">Garland</a> <a href="/content/dam/cot/pa/documents/district-infographics/cities/yorkville.html" target="_blank">Yorkville</a> McMinn <a href="/content/dam/cot/pa/documents/district-infographics/cities/greenbrier.html" target="_blank">Greenbrier</a> Decatur Gibson, Obion Sumner <a href="/content/dam/cot/pa/documents/district-infographics/cities/beersheba_springs.html" target="_blank">Beersheba Springs</a> Grundy <a href="/content/dam/cot/pa/documents/district-infographics/cities/new_hope.html" target="_blank">New Hope</a> <a href="/content/dam/cot/pa/documents/district-infographics/cities/tiptonville.html" target="_blank">Tiptonville</a> <a href="/content/dam/cot/pa/documents/district-infographics/cities/gordonsville.html" target="_blank">Gordonsville</a> Chester, McNairy <a href="/content/dam/cot/pa/documents/district-infographics/cities/gallaway.html" target="_blank">Gallaway</a> <a href="/content/dam/cot/pa/documents/district-infographics/cities/harriman.html" target="_blank">Harriman</a> <a href="/content/dam/cot/pa/documents/district-infographics/cities/farragut.html" target="_blank">Farragut</a> <a href="/content/dam/cot/pa/documents/district-infographics/cities/winfield.html" target="_blank">Winfield</a> Lewis <a href="/content/dam/cot/pa/documents/district-infographics/cities/orlinda.html" target="_blank">Orlinda</a> <a href="/content/dam/cot/pa/documents/district-infographics/cities/belle_meade.html" target="_blank">Belle Meade</a> Polk Crockett <a href="/content/dam/cot/pa/documents/district-infographics/cities/spring_hill.html" target="_blank">Spring Hill</a> <a href="/content/dam/cot/pa/documents/district-infographics/cities/rockwood.html" target="_blank">Rockwood</a> <a href="/content/dam/cot/pa/documents/district-infographics/cities/white_bluff.html" target="_blank">White Bluff</a>