Martin Public Works Official Made Personal Purchases with Department Credit Card
Thursday, September 09, 2021 | 11:45am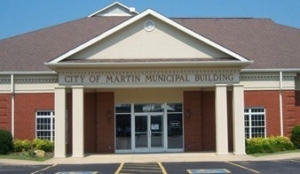 The Assistant Director of the City of Martin's Public Works Department has been indicted for theft after Tennessee Comptroller investigators determined he used the department's credit card to make personal purchases totaling $5,465.26.
Assistant Director John Worrell made the purchases between March 2017 and November 2019. The purchases included a variety of items from Amazon including a curling iron, home upgrade and renovation items, children's toys, and clothing. Worrell also used the department credit card to pay his monthly Verizon Wireless cellphone bill and purchase various cellphone equipment and electronic devices.
The investigation began after Martin officials reported improper use of a credit card to the Comptroller's Office. The City of Martin also performed its own internal review and identified $3,657.61 in unauthorized purchases made by Worrell. Worrell repaid this amount to the city; however, $1,807.65 remains outstanding.
Comptroller investigators have also questioned an additional $3,951.61 in public works credit card purchases. These purchases were not adequately documented, and investigators could not conclusively determine who made the purchases, or if they were exclusively for the benefit of the department.
In September 2021, the Weakley County Grand Jury indicted John Randolph Worrell on one count of theft over $2,500, one count of fraudulent use of a credit card, and one count of official misconduct.
"We frequently see fraudulent activity associated with credit cards," said Comptroller Jason Mumpower. "The City of Martin should have taken more steps to review credit card purchases including establishing a formal approval process, confirming that all items were received, and having someone outside the public works department review and reconcile credit card statements."
To view the investigative report, go to: https://comptroller.tn.gov/office-functions/investigations/find.html
If you suspect fraud, waste, or abuse of public money in Tennessee, call the Comptroller's toll-free hotline at 800.232.5454, or file a report online at: tncot.cc/fraud. Follow us on twitter @TNCOT and Instagram @tncot
Media contact: John Dunn, Director of Communications, 615.401.7755 or john.dunn@cot.tn.gov
Related Links: