Comptroller Mumpower Pens Open Letter to the People of Mason
Letter Urges Mason to Surrender its Charter
Monday, March 07, 2022 | 09:00am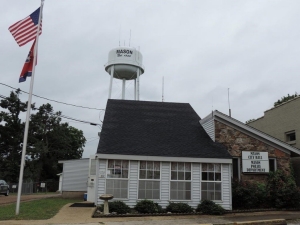 A critical situation in the town of Mason has prompted Tennessee Comptroller of the Treasury Jason Mumpower to mail a letter to the people of the Tipton County town of 1,337.
Comptroller Mumpower believes it is time for the Town of Mason to relinquish its charter.
Mason's town government has been poorly run for at least 20 years. There has been a pattern of fiscal irresponsibility and even instances of fraud. Mason hasn't submitted its audit on time since 2001, and the Comptroller's Office hasn't approved the town's budget for four years in a row.
The Comptroller's Office has attempted to work with the town on a corrective action plan for years, but the problems are not getting fixed. The recent closure of the West Tennessee Detention Facility will make the town's revenue situation even worse.
"I am very concerned that Mason's history of mismanagement will prevent the town from benefitting from economic development," said Comptroller Mumpower. "The new Ford plant offers a major opportunity to West Tennessee, but Mason will be left out if it continues to be judged by its poorly run government."
The Comptroller's letter encourages Mason's citizens to attend a Special Called Meeting about the future of the town on March 10th at 7:00 p.m. at Cedar Grove Church at 122 Washington Avenue in Mason. If the town's Board of Mayor and Aldermen chooses not to relinquish its charter, the Comptroller's Office is prepared to take over the town's finances.
View a copy of the letter to the Citizens of Mason here.
Media contact: John Dunn, Director of Communications, 615.401.7755 or john.dunn@cot.tn.gov
Related Link: