New Resources Focus on Career and Technical Education
Wednesday, July 05, 2023 | 09:00am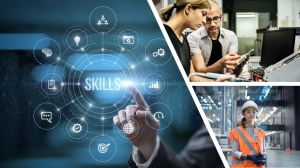 The Tennessee Comptroller's Office is releasing a new collection of short publications, infographics and an interactive data dashboard for career and technical education (CTE) in Tennessee.
The collection includes briefs, infographics, and an interactive data dashboard. A new publication in the CTE collection will be released weekly over the coming weeks.
The publications highlight several CTE topics, including an overview of CTE programs in Tennessee, state CTE funding, accountability measures for student outcomes, and ongoing initiatives to support CTE partnerships in Tennessee.
An interactive dashboard will also display the latest state and federal data on the performance and enrollment of secondary and postsecondary students in CTE programs, and users can compare CTE categories, also known as career clusters.
The first release in this collection is a brief that provides an overview of CTE in Tennessee, including the goals of CTE and how it connects to the state's workforce development system.
The brief includes information about the 16 nationally recognized career clusters that represent career pathways that middle and high school students can follow to postsecondary and the workforce. A sample career pathway is included.
To access the new collection of resources please visit the Comptroller's website at: tncot.cc/orea.
Follow us on twitter @TNCOT and Instagram @tncot
Media contact: John Dunn, Director of Communications, 615.401.7755 or john.dunn@cot.tn.gov
Related Links: