Property Tax Relief
Tennessee state law provides for property tax relief for low-income elderly and disabled homeowners, as well as disabled veteran homeowners or their surviving spouses. This is a state program funded by appropriations authorized by the General Assembly. Tax collecting officials, including county trustees, receive applications from taxpayers who may qualify. The Tax Relief section processes these applications and determines eligibility for the program. Each year over 100,000 individuals receive benefits from this $41,000,000 plus program.
The Tax Relief Program began in 1973, as a result of the 1972 "Question 3" constitutional amendment.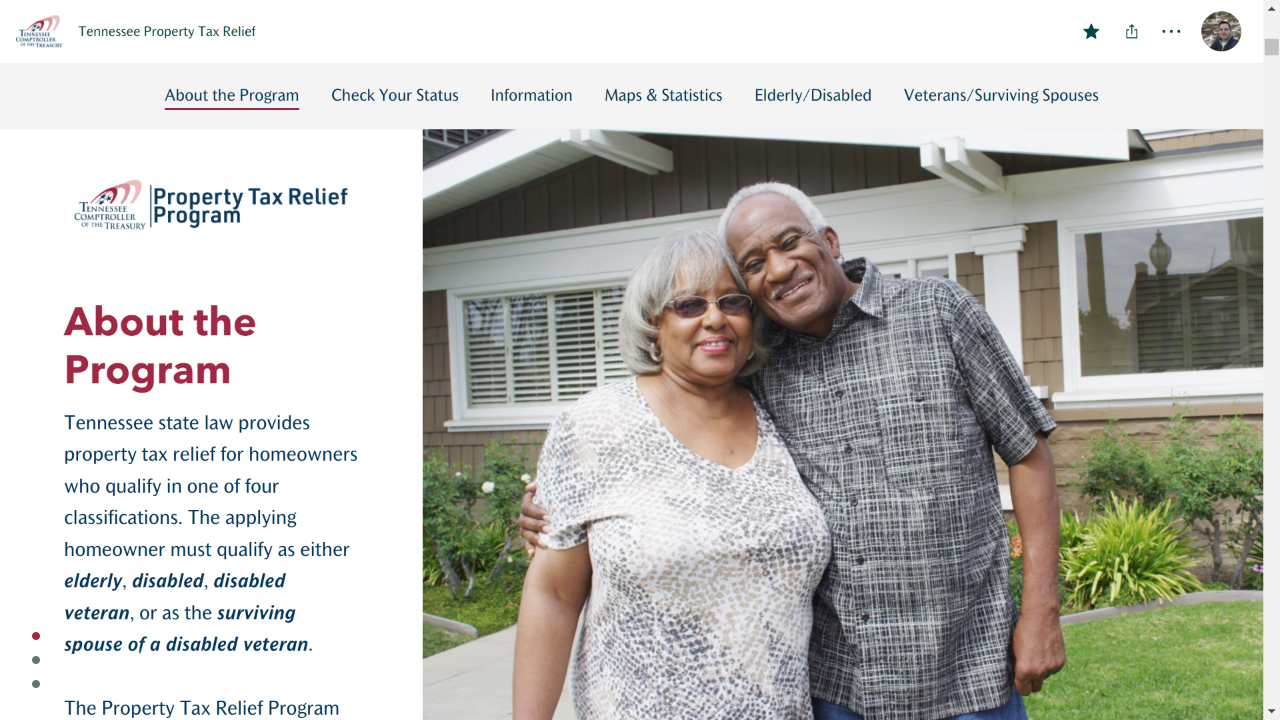 General Property Tax Relief Questions & Answers
For additional information see the following brochure:
Applications can be obtained from your local county trustee's office and city collecting official's office. Click here to locate a County Trustee or here to locate a city collecting official.
For more information, contact:
State of TN Tax Relief Department
Main Phone Line: 615.747.8871
Main Phone Line (Toll Free): 1.800.221.9927
Email: TRInfo@cot.tn.gov